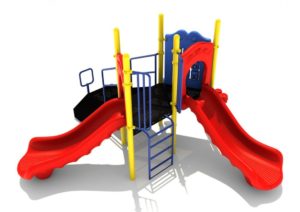 Searching for playground equipment in Deerfield Beach for a fair and affordable price? If you want to get reliable installation service as well, you'll enjoy partnering with us. Not only can you get a custom playground from us, we'll set it up for you from the floor up. That's right, you can get rubber flooring and fake grass turf from us as well. We're truly your one stop shop for all things playground. No matter what type of playground you want, you can count on us to create it for you. Our extensive selection of equipment makes it easy to get what you need. Call us now for the best  play area for your home or business. You'll love your new set up and the fantastic price you get from us.
Fantastic Playground Equipment in Deerfield Beach for Your Home or Business
Give us a call now for a great price on your new play area and flooring set up. No other company will match the level of service and inventory you get from us. You'll get just what you need, whether you pick something from our endless inventory or have us customize something for you. We look forward to hearing from you today.
Playground Flooring Brings Your Play Area Up to a New Level
Here's a few reasons you'll enjoy working with us:
No more yard mainteance
Very comfortable flooring
Affordable and reliable
Simply put, you'll get the best of the best from us. Whether you have a customized idea in mind or want a simple set up, you can count on us.
Call Us Today for Fantastic Services
Here's why you'll enjoy working with us:
Dependable products
Long lasting warranty
Best customer service
Reliable appointments
Fair prices
Call us today for your dream playground setup. No one beats our services.